Alaska Satellite Facility
The Alaska Satellite Facility is part of the Geophysical Institute of the University of Alaska Fairbanks, located on the Troth Yehhda' campus.
ASF downlinks, processes, archives, and distributes remote-sensing data to scientific users around the world
ASF promotes, facilitates, and participates in the advancement of remote sensing to support national and international Earth science research, field operations, and commercial applications
ASF is committed to providing high-quality data and services quickly and reliably
Coming Soon! NISAR — A dedicated NASA and ISRO SAR satellite mission, optimized for studying hazards and global environmental change. ASF has been selected to be the NISAR Data Hub!
A result of the transition made by ESA to its new Copernicus Data Space Ecosystem is that Sentinel-1 data files
Read More »
NASA has announced that all RADARSAT-1 data archived at the Alaska Satellite Facility Distributed Active Archive Center (ASF DAAC) are
Read More »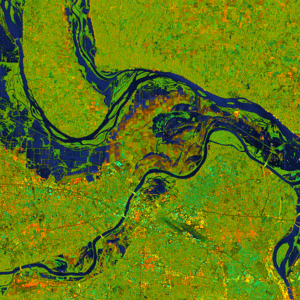 A follow-on to the SAR training held in October 2022, which covered the detection and monitoring of oil spills, landslides,
Read More »
The Global Seasonal Sentinel-1 Interferometric Coherence and Backscatter (GSSICB) dataset provides a unique perspective of changes in seasonal global coherence
Read More »
California is a good place for a postdoctoral seismologist to work. It is one of the nation's most seismically active states, after all. It wasn't
Read More »