ALOS PALSAR – Radiometric Terrain Correction
Creation of radiometrically terrain corrected (RTC) products is a project of the Alaska Satellite Facility that makes SAR data accessible to a broader community of users. The project corrects synthetic aperture radar (SAR) geometry and radiometry, and presents the data in the GIS-friendly GeoTIFF format.
Release of the ALOS PALSAR RTC products commenced October 2014 and was completed a year later. Data included in the RTC project are Fine Beam and Polarimetric scenes in all global land areas except Antarctica, Greenland, Iceland, and northern Eurasia.
The table below shows heat maps of the extent and concentration of processed RTC scenes. PALSAR has two fine beam modes, single polarization (FBS) and dual polarization (FBD), as well as quad polarization, also known as polarimetric mode (PLR).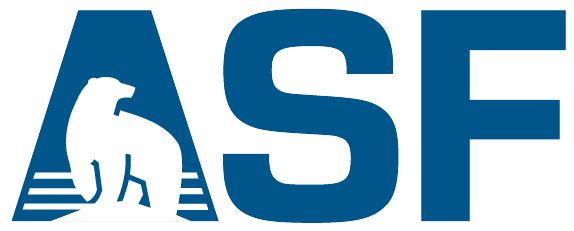 About the imagery
The two images above are of a part of the Grand Canyon and are processed from the same PALSAR data. The image on the left is uncorrected. The image on the right is terrain-corrected. In the uncorrected image, the sides of the canyon appear to be stretched on one side and compressed on the other side. 
ASF DAAC 2014; Includes Material © JAXA/METI 2008.
ASF has produced products at both 12.5-m and 30-m resolutions for the areas indicated in the map.
The product package includes the following contents:
Radiometric Terrain Corrected GeoTIFF file for each polarization available
Pixel values are gamma nought power in 32-bit floating point format
Pixel spacing is 12.5 m for high-resolution (RT1) and 30 m for low-resolution (RT2) products
Incidence Angle GeoTIFF, indicating the angle in radians for each pixel
Pixel spacing is the same as the RTC GeoTIFF in the package
RTC Products
Layover/Shadow GeoTIFF, indicating where processing was impacted by layover or shadow
Pixel spacing is the same as the RTC GeoTIFF in the package
The DEM used for RTC processing in GeoTIFF format
Best resolution SRTM or NED source DEM available, with geoid correction applied
Pixel spacing is the same as the RTC GeoTIFF in the package
Technical information is available in the RTC Product Guide and the ATBD (algorithm) information
Browse image in GeoJPEG format
1000 x 1000 pixels
Color images available when multiple polarizations are available (FBD and PLR products)
Metadata in ISO 19115 format (xml file)
KMZ file with 30-m overlay
Note: More information on the DEMs used for RTC processing can be found in the PALSAR RTC DEM Information section.